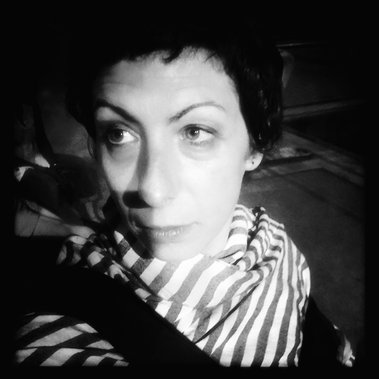 Letizia, born in Paris, lived in Florence, London, and Berlin before moving to New York City where she decided to focus her professional efforts only on photography.
She began doing freelance work for Philadelphia Weekly, and shooting stills on TV and independent film sets. Then she met Judith Malina, the artistic director and co-founder of The Living Theatre, who was being evicted from her longtime residence and theater on the Lower East Side. She spent six months documenting Malina. Her photos of the director were featured in The New York Times.
Letizia uses documentary-style portraiture as a way of examining social issues. With her work on the "Homeless LGBTQ Youth" in New York, she wanted to highlight the under-discussed issue of homelessness in the LGBTQ communities due to family rejection.
Letizia is passionate about telling the stories of people and organizations making a difference in the world today. Her interest in Human Rights brought her to work with The International Legal Foundation (a NGO whose mission is to defend the rights of the poorest people by building sustainable legal aid systems around the world). Her ongoing project is to document detention's impact on women and children, in countries where poverty and patriarchal practices lead to systematic discrimination for the most vulnerable. She started with meeting incarcerated women and kids in Afghanistan and Nepal.
Letizia holds a MA degree in French and Italian Literature from La Sorbonne, Paris.
She speaks English, French, Italian and Spanish.